Technical Support
At MYTEX, we realize that today's suppliers have to understand their customer's processes and overall needs. Simply put, MYTEX Polymers recognizes that application development is essential to introducing new technologies and has invested to be able to offer this to our customers. Whether for computer simulation, adhesive and coatings testing, processing support, or large-scale prototyping, MYTEX has resources to take new technologies from concept to commercialization. Mytex has a key support network from its headquarters in Jeffersonville IN with employees in satellite touchdown locations to serve market needs. If a personal visit is in order we can arrange key individuals to assist your engineering groups with tool and part design to insure a "cradle to grave" support structure for your project. During the life of your program if there ever is part or process issues Mytex has state of the art laboratories to help with root cause analyses to quickly solve problems and get your project back on track.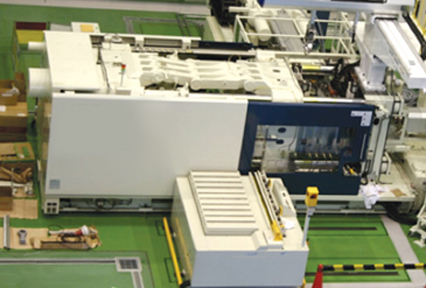 MYTEX Polymers utilizes the resources of sister company Japan Polypropylene's Product Technical Center in Yokkaichi, Japan. Here, JPP offers rapid turn-around with production-sized processing equipment such as:
4000 MT injection molding machine
500 MT injection molding machine
Cut-sheet thermoforming machine
Roll-fed, thin-gauge thermoforming
Thin-gauge extrusion line
Thick-gauge extrusion line
Melt-strength sag testing machine
Coatings booth
24-HOUR CUSTOMER SERVICE & TECHNICAL SUPPORT
MYTEX Polymers sets the standard in customer service, sales and technical support. Our support personnel are available 24 hours a day, seven days a week to meet your material and delivery needs.
ONSITE ASSISTANCE
If you need help in processing our materials, MYTEX offers onsite field technical service support to assist in making new parts or help make your current parts better/faster.
GLOBAL NETWORK
MYTEX Polymers has established facilities and mechanisms for supplying products to the manufacturing operations of customers in the Americas and throughout the world, keeping quality high and costs low.
ONE-ON-ONE SERVICE
MYTEX Polymers serves customers large and small. Every customer is important to us, and it is our philosophy that customers are not commodities.