Markets
Mytex Polymers continues to expand its product portfolio to help develop and grow new market segments for a variety of olefin based products. With roots in automotive, many of the benefits and cost savings that have been made for the major OEM manufacturers are now being translated into other key global markets that require the same expertise. TPOs, filled polypropylene and engineered polyolefin usage continues to grow given the cost and performance advantages of these materials. These types of materials have diversified into other durable goods markets. Customers requiring materials for a wide variety of transportation, recreational and consumer goods applications have found MYTEX Polymers products to be the right choice for their demanding requirements.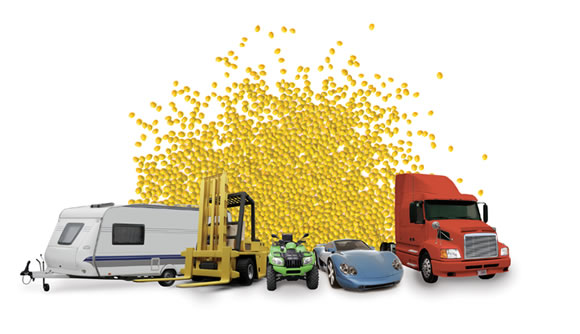 Automotive
Heavy truck
Industrial
Recreational vehicles
Personal motor sports
Construction & agricultural equipment
Marine
Lawn and Garden
Architectural
Each material we sell was specially formulated to meet a customer need for a performance application. With over 25 years of development and production history, this has created one of the most comprehensive product portfolios in the industry – and we're just getting started. Recently, MYTEX Polymers has invested in people and technologies to push the envelope beyond the traditional processes and components of TPOs and filled polypropylene to offer even greater innovation and customer options. We invite you to consider our newest line of materials – DynaFlow, DuraFlex, MetaForm and Axiom products. Let us help you design your future material today.
DYNAFLOW – DynaFlow TPOs and filled polypropylene materials offer the latest technologies while ensuring cost-effective performance.
DURAFLEX – DuraFlex polyolefins are highgloss, high-surface-durability materials for both injection molding and extrusion.
METAFORM – MetaForm grades represent state-of-the-art, high-melt-strength technology for demanding thermoforming and extrusion applications.
AXIOM – Axiom alloys push the boundaries of traditional olefinic compounds by utilizing advanced additives to create products that open up new possibilities for thermoplastics